CAWS invites you to a Summer Eco-Tour with two leading experts
June 24, 2022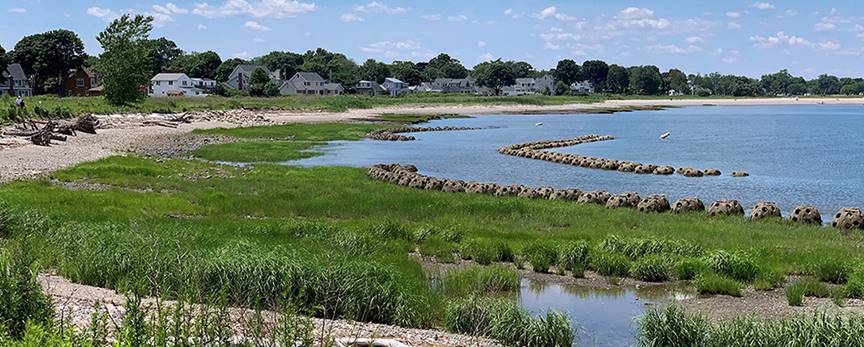 • 12:30-2:30 p.m. —

Guided Birding Walk
Location: Coastal Center at Milford Point (1 Milford Point Road, Milford, CT 06460)
• 3:00-5:00 p.m. —

Stratford Point Living Shorelines Tour

(low tide visibility/access)
Location: Audubon CT at Stratford Point (1207 Prospect Drive, Stratford, CT 06615)
-----
RAIN DATE IF NECESSARY: June 27, 2022
Guided Birding Walk: 2:30-4:30 p.m.
Living Shorelines: 5:00-7:00 p.m.
-----
Registration: $20
REGISTER ONLINE
:
https://caws.wufoo.com/forms/caws-summer-2022-ecotour/
Maximum registration: 25 participants (please try to carpool!)
Dress for the field (e.g., muck boots, binoculars, sunscreen, hat for sun, water and snacks, etc.)
About our speakers:
Anthony Zemba
(Ecologist and Soils Scientist with Land Tech Consultants) will guide a shorebird tour from nearby Milford Point. Mr. Zemba previously held the position of Director of Conservation Services with Connecticut Audubon Society and is very knowledgeable of the local and migratory species we may see.
Dr. Jennifer Mattei
(Professor, Sacred Heart University, Department of Biology) will share her experience leading research and installation of the Stratford Point Living Shoreline Project. This work demonstrates nature-based solutions to man-made problems and has had approximately 10 years of development to learn from. Learn more.